We Get Results. Over $1 Billion Recovered
$
Birth Injury Settlement
$
Medical Malpractice Settlement
$
Medical Malpractice Settlement
$
Intubation Error Settlement
$
Severe Brain Injury Settlement

Experienced, smart, driven and talented group of attorneys who get results. Thank you for your time and for caring.
- L.G. May 21, 2016

Great attorneys and people! Very professional and always include a personal touch!
- J.R. March 15, 2016

I have worked with the lawyers from this firm for years. They consistently provide skilled legal advice and help their clients achieve results. I recommend them frequently.
- D.G. January 4, 2016

I have had the pleasure of dealing with this firm for years , they are all exceptional , I would rate them ten stars not five!
- D.D. April 7, 2017

Sommers Schwartz is an excellent litigation firm. They are responsive to their clients' needs and obtain great results.
- J.B. November 11, 2015
Choosing a law firm to pursue a medical malpractice lawsuit can be the most important decision you make for your family's future.
Medical Malpractice Attorneys That Get Results
Each year, thousands of patients' lives are forever changed due to preventable healthcare mistakes. At Sommers Schwartz, P.C., we proudly represent individuals and families in Michigan medical malpractice lawsuits. For over 45 years, Sommers Schwartz attorneys have been helping patients get their lives back on track after suffering from the lifechanging effects of pharmaceutical errors, surgical mistakes, misdiagnoses and misread tests and other forms of medical negligence.
Medical Malpractice in Michigan
Doctors, nurses, pharmacists, and other healthcare professionals accept a crucial duty when they decide to work in the healthcare industry. At some point, nearly everyone will visit a medical professional, whether it be in an emergency room, operating room or an outpatient visit to a primary care provider. For the most part, healthcare providers help patients overcome their ailments; however, occasionally a medical professional's negligence causes real harm to a patient. It may be caused by an inexperienced doctor misdiagnosing a patient's disease, a busy emergency room physician's oversight, or an overworked pharmacist giving a patient the wrong medication.
Hiring a medical malpractice attorney in Michigan can help you level the playing field. Sommers Schwartz team of malpractice lawyers brings a broad network of well-respected medical experts to the table that we use to help prove our clients' claims.
What to Expect When Working with Our Dedicated Team of Medical Malpractice Lawyers
After suffering from a medical error, there will be questions. Not all mistakes are straightforward, and you may be unsure whether the doctor violated a duty of care. You may have questions about where to obtain the best follow-up medical care, whether you will need an expert witness, or what types of compensation you may be able to recover.
If you or a loved one suffered as the result of an incident of Michigan medical malpractice, contact the dedicated team of attorneys at Sommer Schwartz, P.C. Since the firm was founded in the 1970s, Sommers Schwartz has stood out as a pioneer in the field of medical negligence, fighting for the rights of injured individuals as well as their families. Our team of experienced attorneys handles all types of medical malpractice cases in Detroit and across the state, helping our clients obtain the compensation they need to move on with their life.
Respect: At Sommers Schwartz, we are here to help. Throughout the country, our well-respected attorneys are known as authorities in Michigan medical malpractice law. Of course, our results speak for themselves, but clients also appreciate our professionalism, enthusiasm, and diligence. We understand how important the recovery process is to you and your family, and we will always make ourselves available to discuss your case and answer any questions.
Transparency: We believe in transparency. As part of our promise to you, we offer a free consultation in which you will meet with an attorney to discuss your case. Our medical malpractice attorney will listen to what is important to you and explain if we can help and, if so, how. We will answer any questions you have regarding the recovery process. And because we work on a contingency basis, we never receive any compensation for the work we put into your case unless we are successful in helping you recover for your injuries.
Choosing a Medical Malpractice Lawyer in Michigan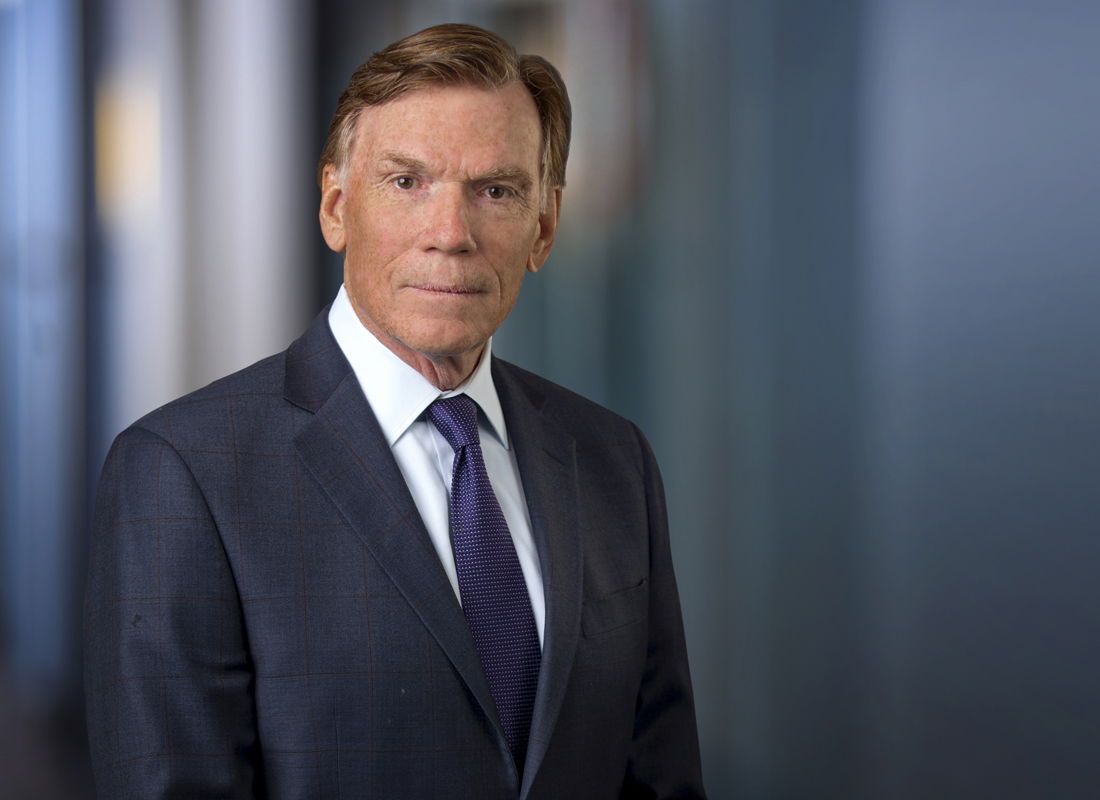 For more than 35 years, Robert Sickels has sucessfully represented hundreds of individuals involved in complex medical malpractice matters.
Since joining Sommers Schwartz, Robert has focused his practice in medical malpractice cases. His thorough investigative skills and zealous advocacy has enabled him to secure numerous settlements and jury verdicts, resulting in millions of dollars in compensation for his clients.
Sommers Schwartz Has Been Featured in the Media: