We Get Results. Over $1 Billion Recovered
$
Delayed Birth Delivery Settlement
$
Birth Trauma Settlement
$
Product Misrepresentation Settlement
$
Birth-Related Injury Settlement
$
Defective Manufacturing Equipment Settlement

Experienced, smart, driven and talented group of attorneys who get results. Thank you for your time and for caring.
- L.G. May 21, 2016

Great attorneys and people! Very professional and always include a personal touch!
- J.R. March 15, 2016

I have worked with the lawyers from this firm for years. They consistently provide skilled legal advice and help their clients achieve results. I recommend them frequently.
- D.G. January 4, 2016

I have had the pleasure of dealing with this firm for years , they are all exceptional , I would rate them ten stars not five!
- D.D. April 7, 2017

Sommers Schwartz is an excellent litigation firm. They are responsive to their clients' needs and obtain great results.
- J.B. November 11, 2015
Choosing a law firm to pursue a dangerous product lawsuit can be the most important decision you make for your family's future.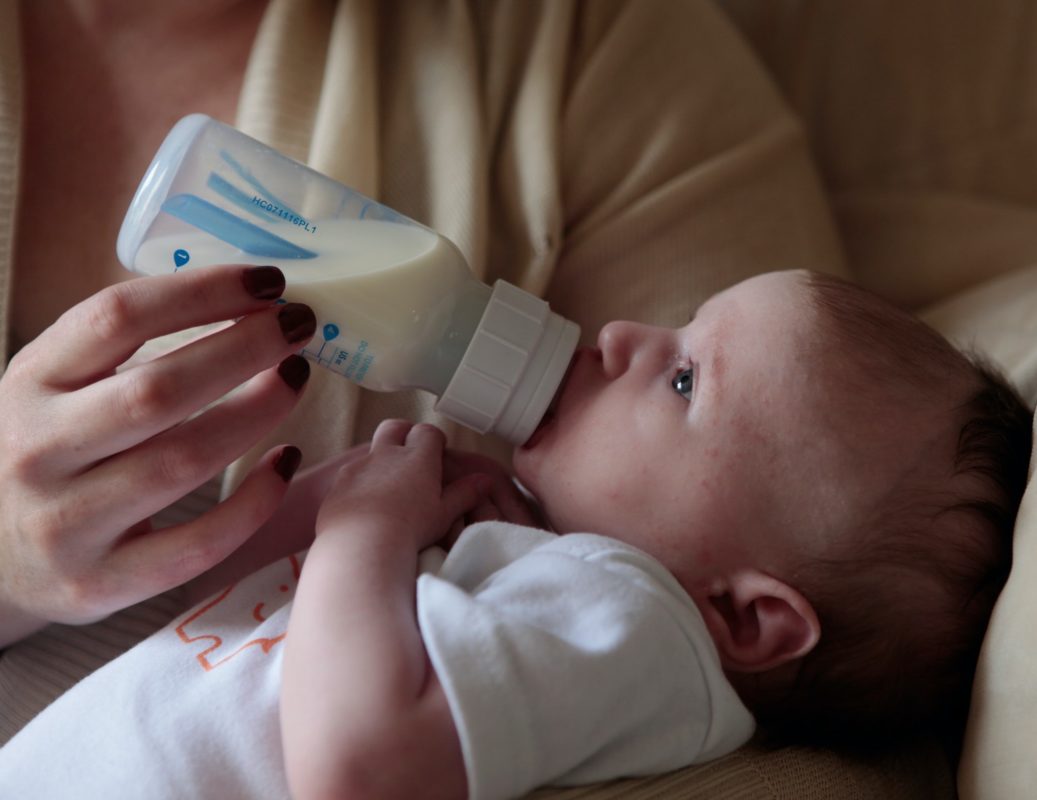 Infant Injury Attorneys That Get Results
Alarming allegations have been made that premature babies given cow milk-based infant formulas like Similac and Enfamil may develop deadly necrotizing enterocolitis (NEC). Lawyers at Sommers Schwartz are investigating these reports and speaking with parents and caregivers of children who were injured or died after consuming these products.
Quick Facts About NEC
Between 15 and 40 percent of premature infants born 37 weeks or earlier die from NEC.
NEC occurs in one of every 2,000 full-term live births in the U.S. each year.
In premature births, NEC occurs in one of every ten children.
What Is Necrotizing Enterocolitis (NEC)?
Necrotizing Enterocolitis, also known as NEC, is a serious bacterial infection that can develop in a newborn's gastrointestinal tract. Premature or underweight babies are at greater risk of developing NEC than full-term infants. NEC produces inflammation in an infant's intestinal tissue, which causes rapid tissue decay. Some cases of infant NEC may be mild, but other times, it can be fatal.
In severe cases, bacteria can leak into the abdomen from tissue perforations, causing a condition called peritonitis. The infection can then enter the bloodstream, leading to a fatal blood infection. Tragically, between 15 and 40 percent of premature babies die from NEC. If they survive, many infants have partial or complete destruction of their bowel, which can cause life-long disabilities.
Symptoms of NEC include a bloated abdomen, feeding intolerance, jaundice, lethargy (tiredness), change in stools, and trouble breathing. On examination, health care providers may find that the infant has green fluid in the abdomen, decreased bowel sounds, acidosis, and a slow heart rate.
How is NEC Diagnosed?
NEC will get progressively worse if the infection goes untreated. Timely diagnosis and treatment are critical to avoiding a poor prognosis. NEC is initially diagnosed clinically by observing the infant's symptoms. If the clinical picture indicates a possible NEC infection, then blood work and cultures can be done, along with abdominal imaging.
How is NEC Treated in an Infant?
Once diagnosed, oral feedings, including formula, must immediately be discontinued. Intravenous antibiotics and nutrients are then administered to prevent any further damage to the infant's bowels. Depending on the extent of damage already done, the damaged bowel may have to be surgically removed. Removing this dead tissue is critical to preventing perforations and strictures or blockages. Unfortunately, removing the dead bowel can lead to short bowel syndrome, which may negatively affect the infant's growth.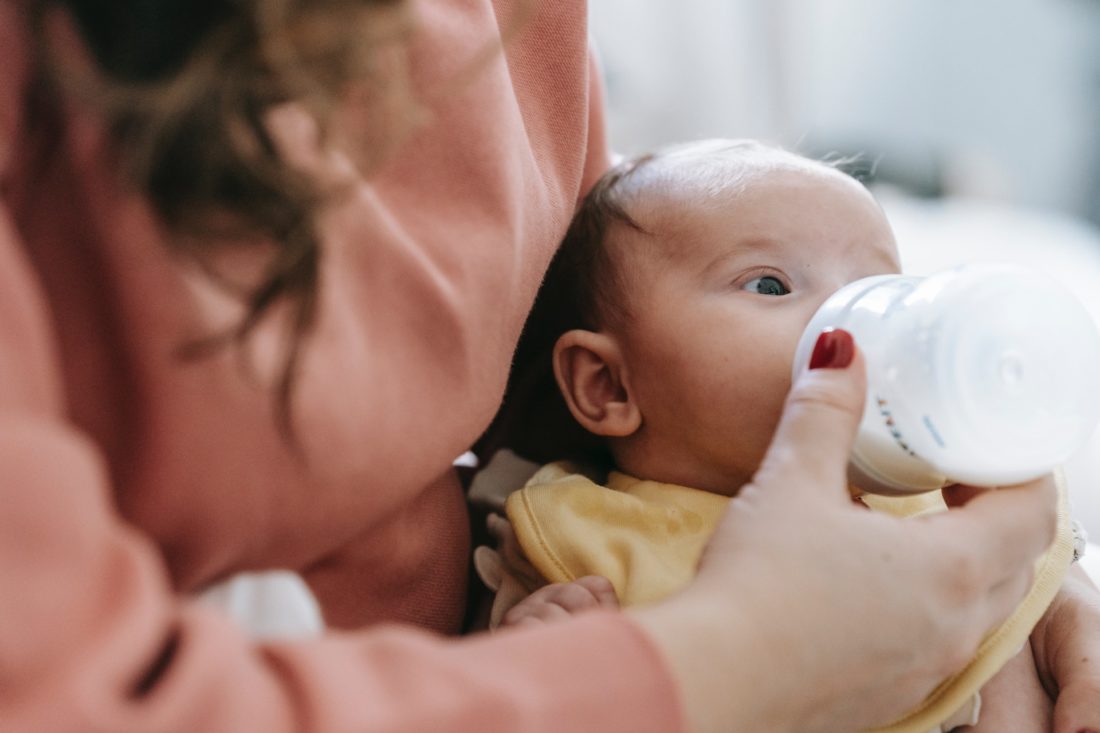 What Causes NEC?
Although the definitive cause of NEC is not entirely understood, several studies have proven a link between the consumption of cow milk-based infant formulas and a substantially increased risk of NEC in premature or underweight infants. The American Academy of Pediatrics has advised the medical community for years that human breast milk is best for premature infants due to the threat of NEC from cow milk-based baby formulas.
Abbot (manufacturer of Similac) and Mead Johnson (manufacturer of Enfamil) knew or should have known about the medical research and reports connecting NEC to cow milk-based formula for nearly 20 years. They had a duty to either withhold the dangerous products from the marketplace or warn parents, families, and caregivers of the risks to allow them to make an educated decision. However, neither Similac nor Enfamil has ever put a warning on their products warning the public that breast milk may be a safer choice for infants. In fact, the marketing by these companies has suggested the complete opposite.
If your baby was fed any of the following products and developed NEC, you may have a viable lawsuit against these formula manufacturers:
Enfamil NeoPro EnfaCare Infant Formula
Enfamil Premature Infant Formula 20 Cal with Iron
Enfamil 24 Cal Infant Formula
Enfamil Premature Infant Formula 24 Cal High Protein
Enfamil Premature Infant Formula 24 Cal with Iron
Enfamil Premature Infant Formula 30 Cal with Iron
Enfamil Human Milk Fortifier
Similac NeoSure
Similac Alimentum Expert Care
Similac Liquid Protein Fortifier
Similac Human Milk Fortifier
Similac Human Milk Fortifier Hydrolyzed Protein Concentrated Liquid
Similac Special Care 20
Similac Special Care 24
Similac Special Care 24 High Protein
Similac Special Care 30
Contact the Infant Injury Lawyers at Sommers Schwartz
If you or a healthcare provider fed your infant Similac or Enfamil, and your child was subsequently diagnosed with NEC, you may have a legal claim against the formula manufacturers for the damages sustained.
Please understand that there are deadlines to sue, and the statute of limitations in these cases is complicated. So, if you believe you may have a claim, you want to act quickly. For the sake of your baby and your family, contact us today for a free consultation to discuss your rights and how we can hold the formula makers accountable. Call (866) 505-1454.
Choosing an Experienced Dangerous Product Injury Attorney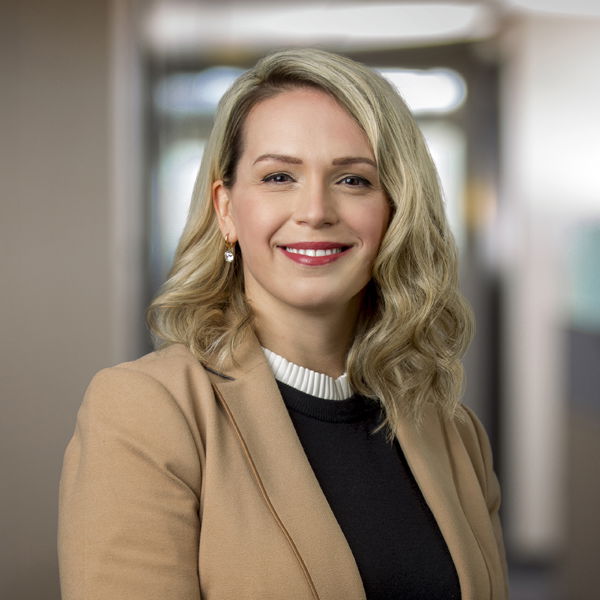 Lisa Esser-Weidenfeller represents injury victims in birth trauma, medical malpractice, and dangerous drug and device claims. Lisa likes to point out that as a Sommers Schwartz lawyer, she is both an attorney and a counselor, and she believes both roles carry equal importance. Thus, Lisa takes considerable time to meet with and speak with her clients when the need arises, which she feels helps her clients regain their voice as well as their emotional strength.
Sommers Schwartz Has Been Featured in the Media: